Book your appointment today!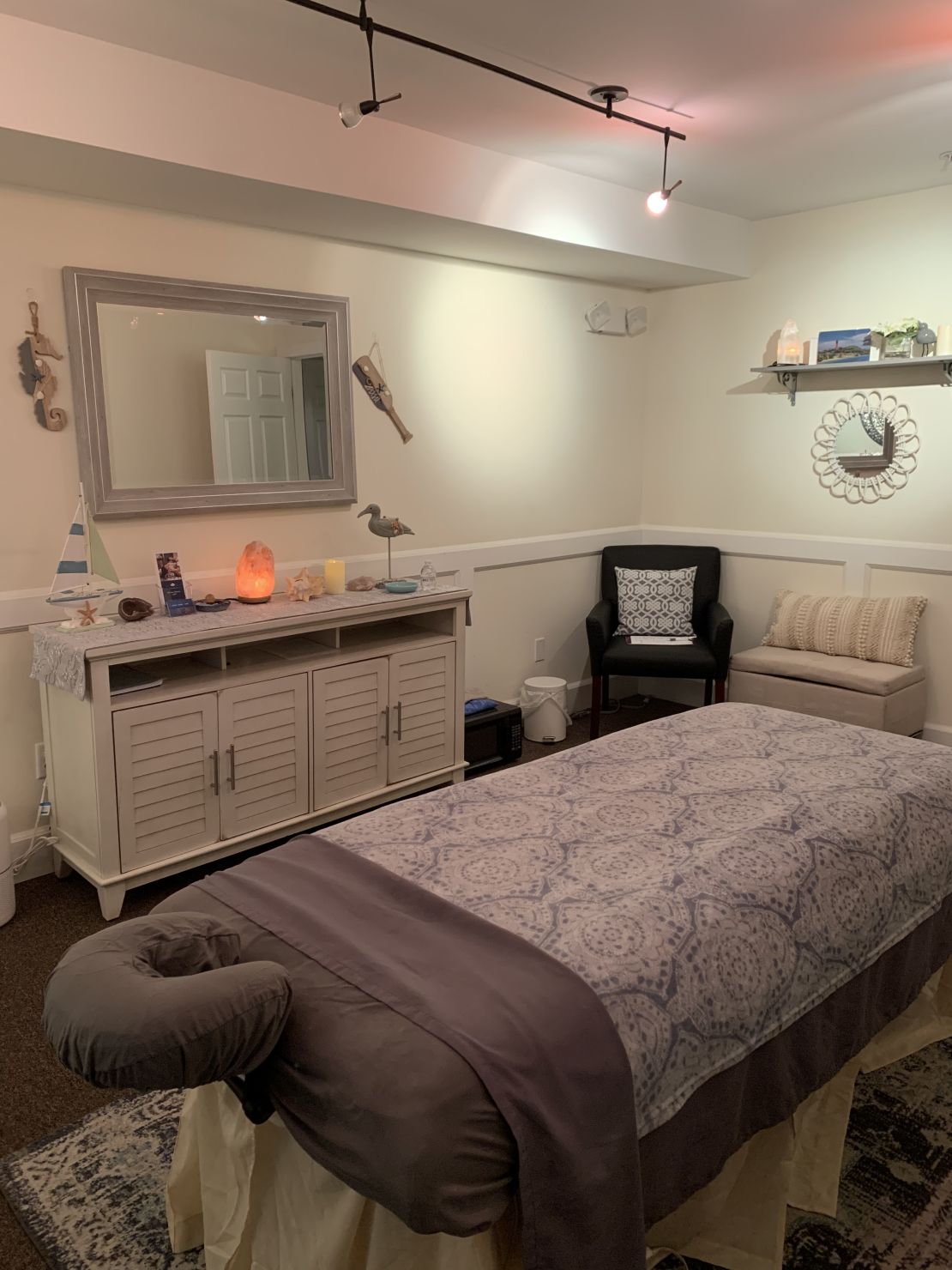 Winter Special:
December - February: Half off hot stones add on service ($5 instead of $10!) Hot stones will be incorporated into your massage session and used on one area of focus only. It differs from a hot stone massage as they are not used during the entire session. The heat from the stones will help increase circulation and loosen up tight muscles. Also, who couldn't use a little extra warmth this time of year?
Feeling in the holiday spirit? Add a hot chocolate hand or foot scrub (with or without peppermint) to your session for just $20!

Don't forget to purchase gift certificates for your loved ones! The holidays can be stressful but massage helps.
Book three craniosacral therapy sessions for only $150! What is craniosacral therapy? It is light, therapeutic touch done over the clothes. It focuses on the cerebral spinal fluid (fluid along your spine,) blood and lymph and increases collagen production. It's great for headaches, back pain, TMJ issues and more! It helps the body to heal itself. For best results, book one session a week for three weeks in a row.
Refer a friend and get 10% off your next package! They get $10 off their first session
Welcome to my page! If you are looking to receive a therapeutic massage in a quiet setting, you've come to the right place! Please browse the services and rates section and feel free to contact me with any questions you may have or to book an appointment. I am located at 30 Bridge St. Suite #3 in New Milford, CT.
Thank you for visiting my site and I look forward to helping you along your path to wellness. Have a healthy and happy day!
LMT #005503 AMTA #215770